Rock Over The Volga Festival Breaks Attendance Records
SAMARA, Russia — Russian rock festival Rock over the Volga reports that they broke attendance records this year in 2013 with almost 700,000 fans turning out for the show.
This year's festival featured both Russian and international artists and was headlined by the German group Rammstein. Other performers included Alisa, Bi-2, Chizh & CO, Mordor, Smyslovye Gallyutsinatsii, Piknik, Kipelov, Aquarium and Bayan Mix.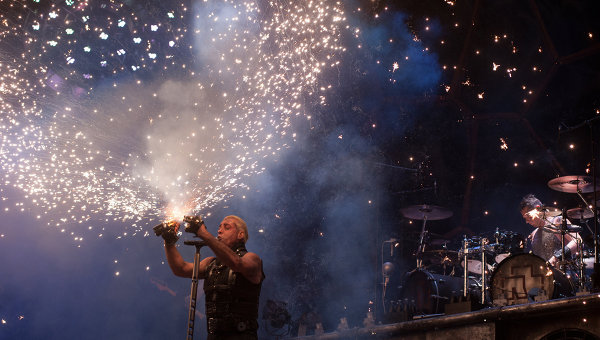 Originally launched in 2009, the one-day festival, held this year on June 8th at Petra Dubrava Field, has grown each year since its inception. The mammoth event was policed by 3,800 officers and EMTs from various regional departments and the festival went through more than 1 million liters of water before the day was done.